ABOUT
"

SUBTLETY AND POWER ... CHECK IT OUT!"
— Van Dyke Parks
"

THE MUPPET SHOW ON ACID."
— 3voor12
"

I LIKE [HER] TUNES AND ARRANGEMENTS."
— Vince Mendoza
"

STUNNINGLY ARRANGED ... MORE TO BE DISCOVERED UPON EVERY LISTEN."
— Heaven Magazine
"

A MELODIC ARCHITECT; EACH RECORDING A SCENIC TOWN YOU WANT TO REVISIT."
— Daily Hampshire Gazette
"

A SENSE OF TRANSGRESSING BOUNDARIES WHILST STILL BEING EASY TO LISTEN TO ... THE PURITY IN HER VOCAL LETS HER PLAY ABOUT WITH STYLES AND CADENCES TO GREAT EFFECT, THEIR SOFT TONES EASING THE LISTENER INTO INSIGHTFUL, INTROSPECTIVE LYRICS."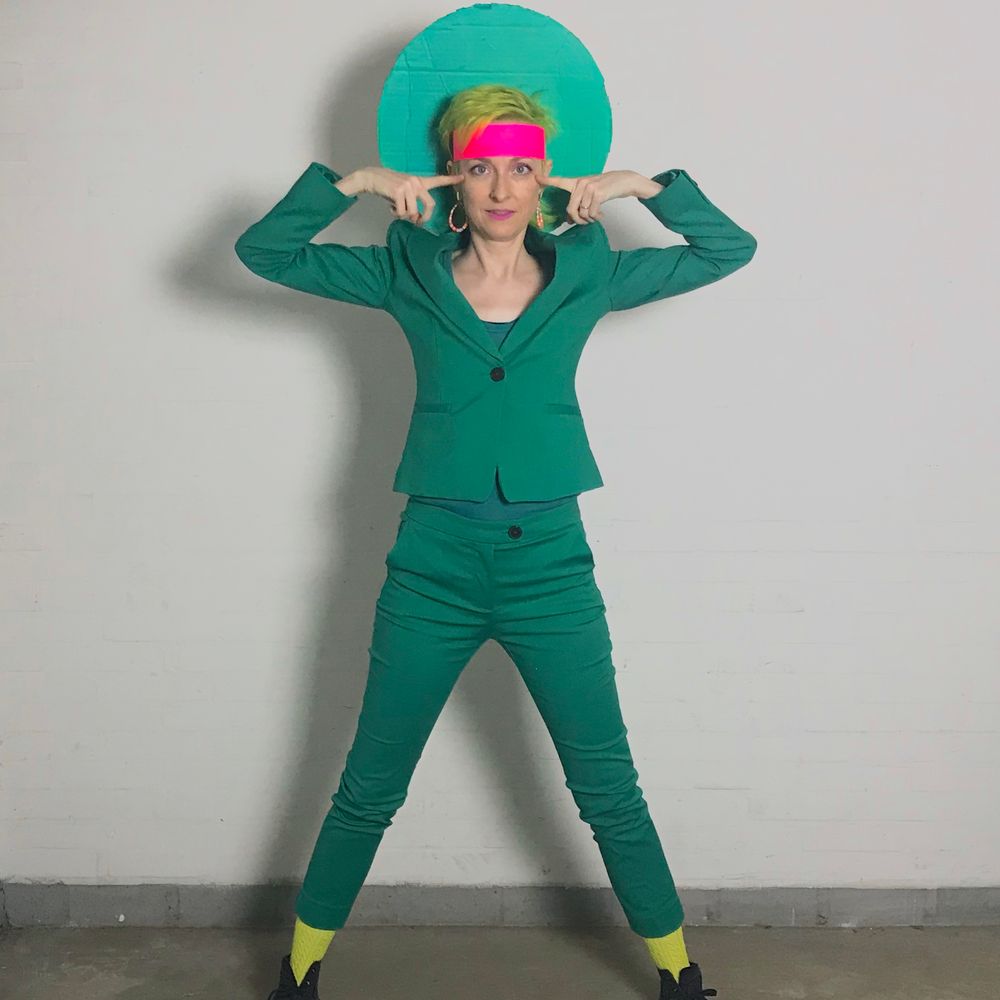 BIO
G.T. Thomas is an American-Dutch musician making songs that fall under the "Eclectic" umbrella, with influences of Lounge, Electronica, and Jazz.
Her work ranges stylistically across four albums to reveal her many facets as a producer, songwriter, vocalist, arranger, and multi-instrumentalist, garnering her comparisons to Goldfrapp, Kate Bush, and even "the Muppets on acid" (by music blog 3voor12).
On her 2019 album "I Am a Highlighter Pen," Thomas took her audience on a journey of fluorescent ideas and unexpected chord progressions, capped off with philosophical thought experiments (explored in her puppet video mini-series "9 Thought Experiments").

She's currently working on a new EP, inspired by five books she read in an attempt to gain context about some of the musical influences in her life. The writing and recording of this album is funded in part by the Dutch musicians' rights organizations Buma/Stemra and Sena, and her patrons on Patreon.
(Join G.T. Thomas' exclusive community to hear the behind-the-scenes process of this album with many details –audio, visual, and interactive– that are not shared anywhere else! Click here to be a part of the magic.)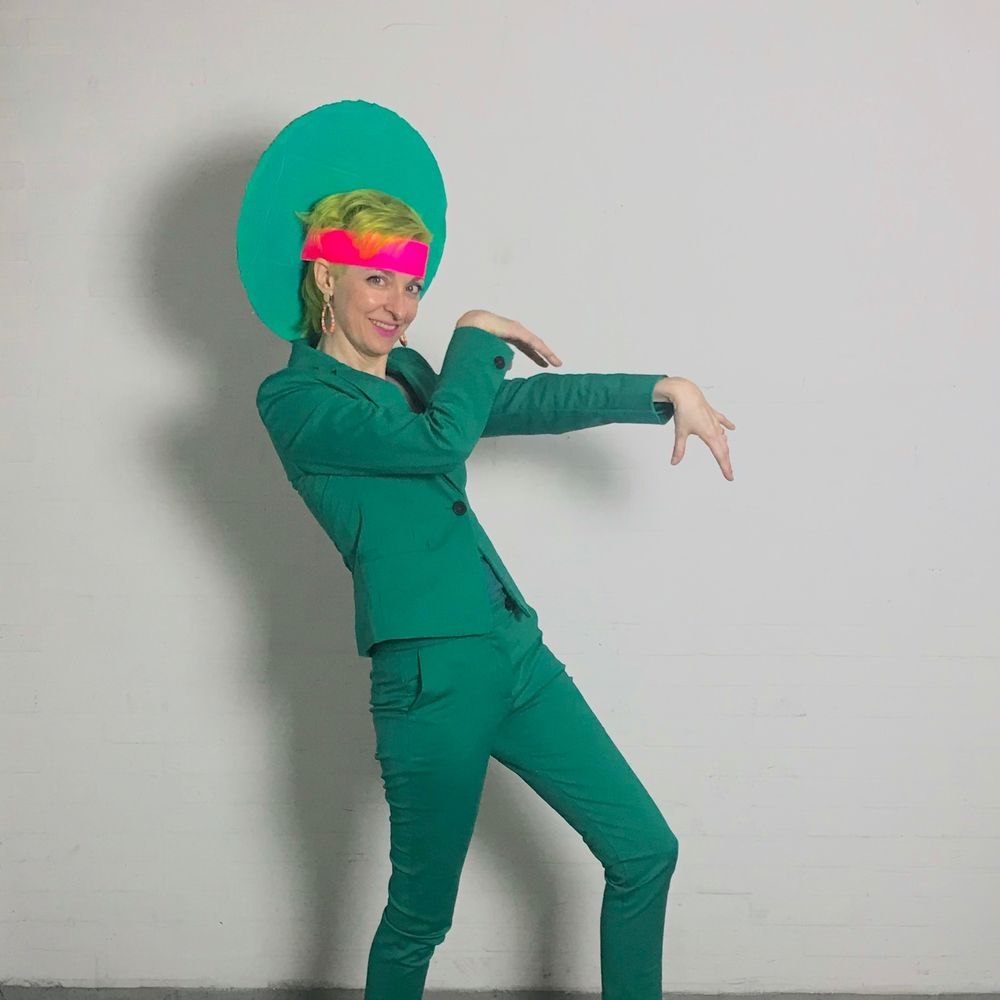 G.T. Thomas has performed from Seattle, to NYC, Amsterdam, and beyond and collaborated with artists like Fleet Foxes, Benny Sings, The Metropole Orchestra, and members of The B-52s, Steely Dan, and The Free Design. Her own live act has ranged from a pop orchestra of 13 people, to performing as a one-woman-band on vocals, bass, synthesizer, and drum machine (which she plays simultaneously).
She also fulfills commissions to compose and perform minimalist, meditative, and sometimes danceable excursions on her semi-modular synth system, and/ or present workshops on this composition and performance process, including past presentations for Dutch Modular Festival, Byrdcliffe Artist Residency, Frequency Shift, and SUNY New Paltz Advanced Electronic Music Program.
LISTEN
The latest single, "Colours," was released on October 23, 2020. Stream it online here.
"I Am a Highlighter Pen," the second full length album from G.T. Thomas, came out on November 8, 2019.
I Am a Highlighter Pen
G.T. Thomas
LOOK
"Asterion" is an audio/ visual synthesizer composition and this video was shot for Dutch Modular Fest 2020.
"Wants To Want To," shot live at Kytopia, represented G.T. Thomas' live, solo performance for her live shows in 2019 - 2020.
G.T. Thomas Presents:

A Music Video with Alternate Endings!
Which side of the story will you see:
Side A? Or Side B?
"Nowhere, To Go" is an audio/ visual synthesizer composition and this video was shot for Frequency Shift (SoCal Synth Society) 2020.
Here's the music video for "Future Moving" – the first single off "I Am a Highlighter Pen."
"11:11" was written & recorded on August 25, 2018, by G.T. Thomas, while an artist in residence at the Byrdcliffe Colony, in Woodstock, NY.
COLLABORATE
COMING SOON
Find out how to get G.T. Thomas on your musical project as a:
Synth arranger/ producer
Vocalist
Lyricist
Co-writer
Brainstorm/ accountability partner
Producer
(Email today if you'd like to start the conversation ASAP.)
And meanwhile
"Hi there! I've got availability to take on some more one-on-one students! Would you like to explore if studying synthesis with me would be a good fit for you?
That way we can see how I can help you grow as a musician by providing you with beginning synthesis lessons. As a bonus, we can also talk about getting clear on expressing your musical vision, song craft, creativity, and motivation. Find out more details by clicking here!"
~ G.T.